Level 3 Domestic


Electrician Apprenticeship
Apprentices will gain the knowledge, skills and behaviours (KSBs) to carry out job roles and responsibilities associated with the relevant apprenticeship standard.
On successful completion
apprentices will have achieved the industry desired level of competence to work as a Domestic
Electrician and will be eligible to apply for an ECS Domestic  Electricain Gold Card and can apply to
join a Competent Person Scheme.
Who is the
qualification for?
To become an electrical apprentice, you will need to be employed in the electrical industry and be carrying out a suitable range of works to complete your knowledge and skills building under the supervision of a mentor. There are no upper age limits to becoming an apprentice; it is never too late to learn!

This electrical apprenticeship covers everything you need to be a domestic electrician. It is also fully funded meaning you won't have to pay a penny. We can also help support your employer in ensuring they fully understand all the requirements and have everything in place to allow you to successfully complete this apprenticeship.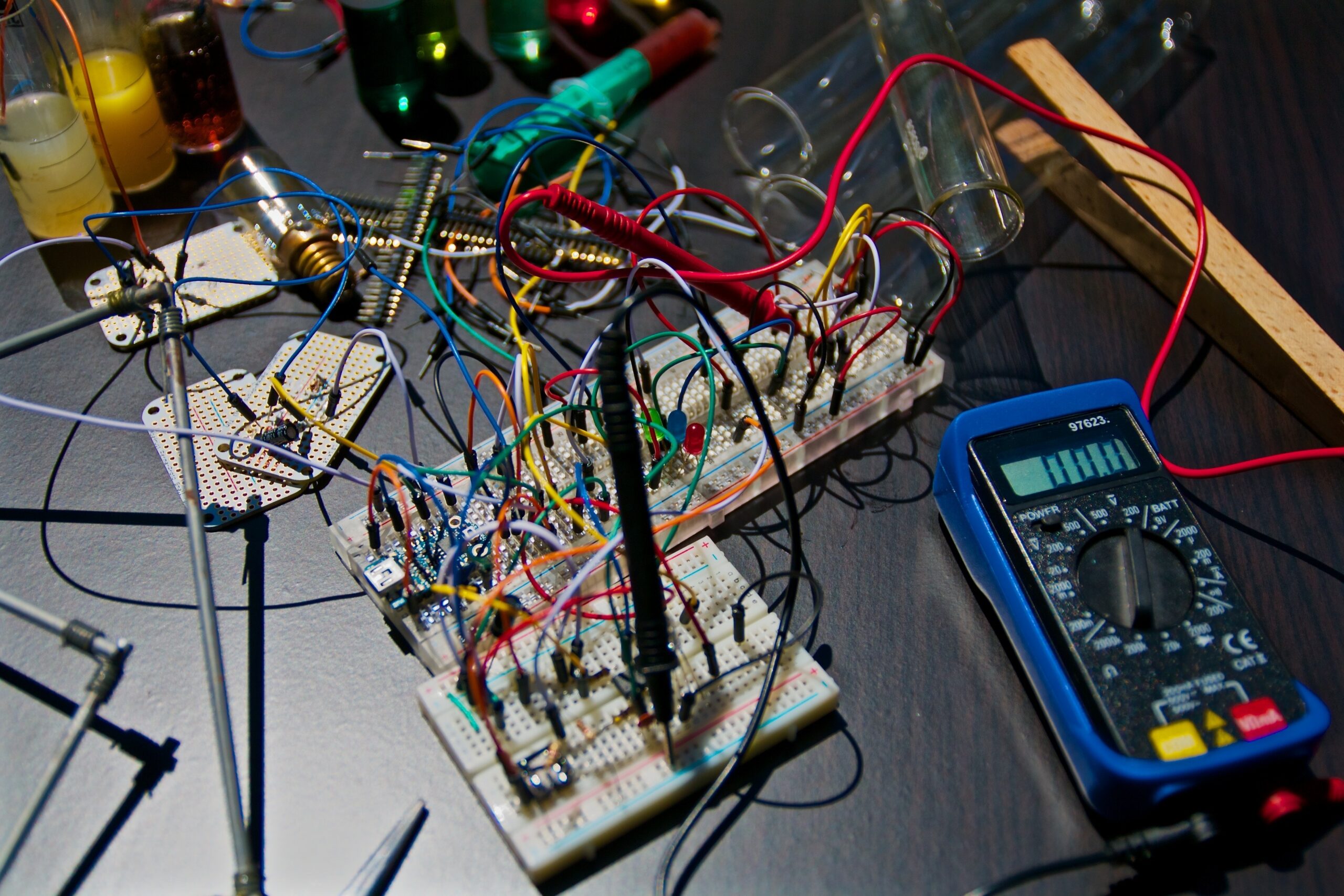 Apprenticeship
Key Facts:
– You must be employed before you can enrol onto an apprenticeship.
– This apprenticeship training programme typically takes around 3 years to complete.
– You do not pay for your training and will earn while you learn.
– You will need to be working at least 50% of your time in England.
– You must be employed for the duration of your apprenticeship.
– You will be required to complete a specific amount of off-the-job training, both in-centre
and in the workplace. – You will need to be eligible to work in the UK.
Throughout the course you will be assessed on how well you are gaining the knowledge skills and behaviours required in the apprenticeship standard.

– Knowledge Building: Online multiple choice, short answer questions and project assignments.
– Skills Building: Assessed in your workplace.  Completion of End-Point Assessment which is assessed by the AM2 at a centre local to you. We have access to a network of assessment centres across the UK.
Please note that you must bring photographic ID such as a passport or driving license with you in
order to sit the assessments on this apprenticeship.
Applying for one of our Apprenticeship Training programmes is straightforward but will require some research and preparation from you!